---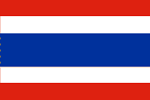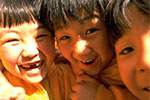 ---
Thai USA was founded with the mission to gather and unite people of Thai origin in the United States so that they may pool their resources together in undertaking civic, social, fraternal, cultural and charitable programs and objectives while maintaining and sustaining the richness of their Thai cultural heritage and traditions.
1. Thai USA is intent on uniting the wave of generational Thais living in the United States by working together to build a strong network within each other.

2. Thai USA works to earn money for non-profit organizations in Thailand that exert its effort to improve and better the lives of impoverished children and adults, promote education & well-being, and provide the necessary resources to promote education, health, human rights, citizenship, and culture. We are without any political affiliation.
- Please contact us if you are interested in joining Thai USA
- Click here to make a donation
THAI USA was incorporated in New York on July 13, 2000
& Received non-profit status on May 10, 2002